Yoga. Mindfulness. Healing.
You don't need to be flexible to do yoga!
All you need is an open mind and a set of lungs to learn and benefit from a yoga practice.
This practice will not only deepen flexibility and build strength in your body, but it will also teach you how to utilize the breath as one of your greatest tools both on and off the yoga mat.
Take a look at the services offered by Lavender Lyon to determine which option is best suited for you!
Weekly classes are offered at Studio Be in downtown Madison, Indiana. With a wide variety of class styles available, you are sure to find the right fit for you & your experience level. Studio Be provides all necessary props, including spare yoga mats if you don't have your own. 
Learn more about studio classes by clicking below!
Coming Soon! 
Stay tuned for a full library of yoga videos to practice in the comfort of your own space.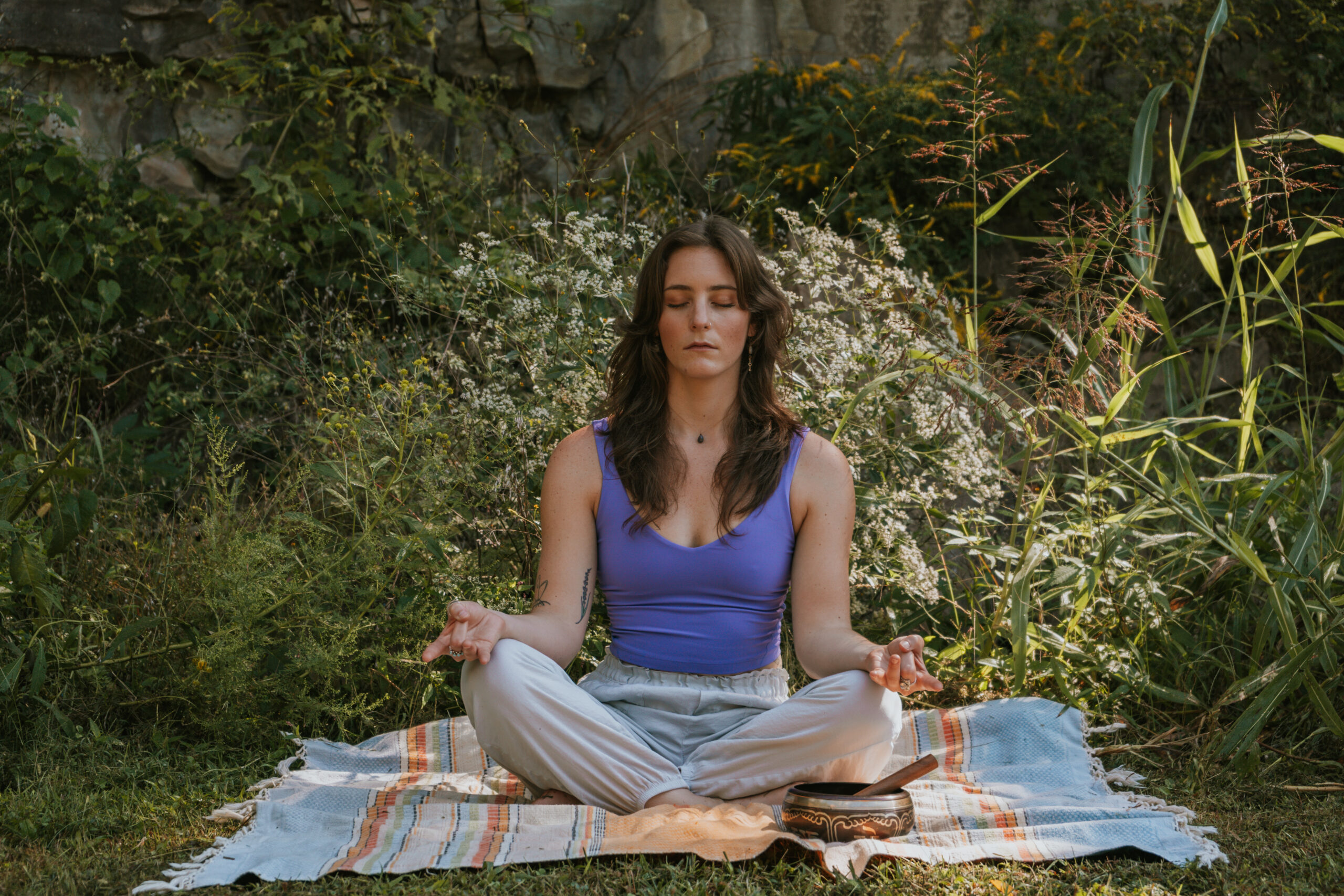 Hello, my name is Sammy & I'm the yogi behind Lavender Lyon.
I'm a full-time yoga fairy in my beautiful hometown, Madison, Indiana.
I started practicing yoga in January of 2017 & became a certified yoga instructor in February of 2018. It truly was love at first breath. I created Lavender Lyon from the deepest place in my heart out of a passion for sharing the gift of yoga. The magic of yoga is all-encompassing & truly transformative, & I'm infinitely grateful for the gifts & knowledge of those that have come before me.
The practice of yoga has been passed down over thousands of years of study, incorporating many healing elements in addition to the physical movements, breath work, & meditation you may be familiar with. Additional healing modalities in yoga include the chakra system, astrology, sound healing, and beyond. All of the above are tastefully sprinkled into the Lavender Lyon teaching style.
Keep up with deals, specialty events, & all other yoga news!